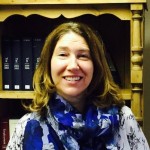 AKR Accounting is the new re-branded face of Ann K. Robinson Chartered Accountants. Ann Robinson started her accountancy practice after working for several years in large accountancy practices in Grimsby and Cleethorpes. Her main motivation for starting her own practice was that she felt the unique needs of smaller companies, businesses and sole traders were not really well served by a big practice. Being a people person she felt that there needed to be a friendlier and more accessible way for Small Limited Companies, Sole Traders and Private Individuals to access the kind of services they needed.
Ann K. Robinson Chartered Accountants was born and has gone from strength to strength in the 16 years it has been operating. Located at 13b, Market Place, Caistor, for the last  12 years. Ann and her team provide a full range of Chartered Accountancy Services to a wide range of businesses. Services include: Preparation and submission of Accounts, Taxation (Corporate and Personal), VAT Preparation, Managed Services for Payroll and Bookkeeping,  Tax Return Service for individuals, Workplace Pension Administration  and Management and a range of other specialist services.
New for 2016 is a FREE healthcheck service for your business administration practices, record keeping and debt collection.
Following an initial free consultation (Ann likes to understand the motivations of the businesses owners). Ann would expect to be able to provide a fixed cost approach to the accounting services required, providing the business with predictable costs and time-tables, making budgeting easier and helping to ensure that your business is in the best of health.
Start-Ups to established Companies all trust Ann and her team with their businesses. Call for an appointment and see how AKR Accountings friendly approach to Accounting can make a positive difference to your business.
Ann and the staff at AKR Accounting would like to wish all her clients a Happy and Prosperous New Year!